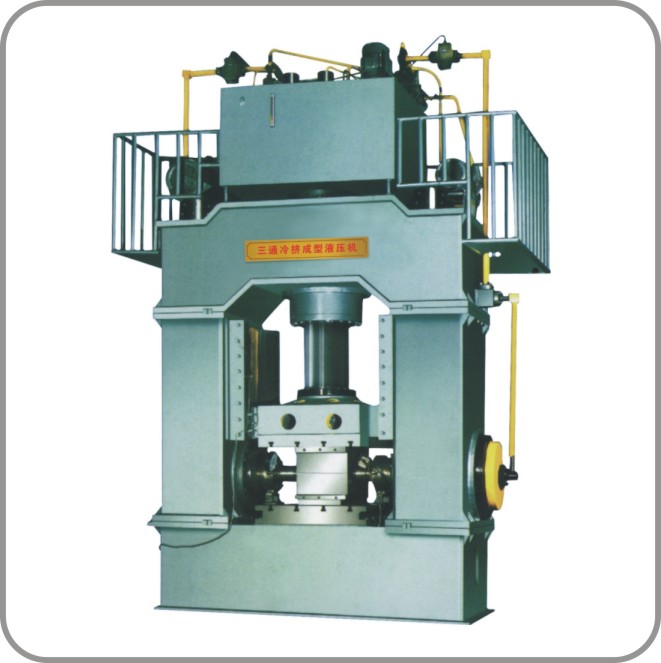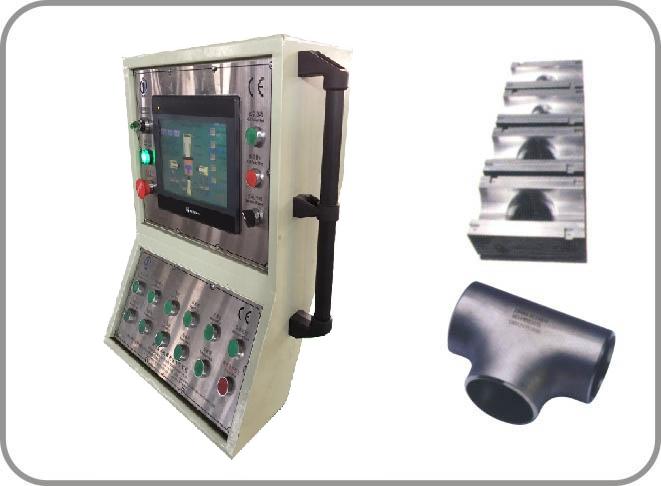 Tel No.:+86-577-56571769
+86-577-56571118
General manager:Mr.zhou
+86-13600672394
Sales manager:Martin Yang
Mobile:+86-13989754827
Fax:+86-577-86899857
E-mail:jiada01@aliyun.com
jiada@cn-jdjx.com
Http://www.cn-jdjx.com
Equipment Introduction:
1. The Machine is used for manufacturing butt-weld type metal tee,equal tee and reducing tee, with pipe diameters from 1/2" to 28".For choosing a right Model number, please refer to the Parameters Form below.
2. Applicale pipe materials: stainless steel, carbon steel, steel alloyed, aluminum alloyed, and some copper pipes.
3. It has a individual power mechanism and electric system, and it adopts PLC programmable controller and touch screen displayer,so it is easy to read and operate for the workers. PLC can memory the technological parameters of the products.
4. It adopts the functions of proportional flow pressure regulating and internal boosted pressure curve.
5. It has a special demoulding mechanism and mold designing, so it is convenient and quick to adjust and replace new molds in the process of production.
6. Optional modes of operation: inching,manual, automatic.
Technical Parameters